Slate
Blackcurrant
Watermelon
Strawberry
Orange
Banana
Apple
Emerald
Chocolate
Marble
Slate
Blackcurrant
Watermelon
Strawberry
Orange
Banana
Apple
Emerald
Chocolate
Marble
You need to be logged in to see additionnal information and be able to contact the advertiser!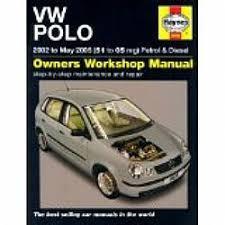 Advertiser

Type of Advert

FOR SALE

Item Condition

NEW

Time Left

1 month and 5 hours -
0 Questions
0 Reviews
15 views
Description
Hayne's owner's workshop manual για μοντέλα από το 2002 έως τον Μάιο του 2005, βενζινοκίνητα και πετρελαιοκίνητα. Εξαιρετικό! Ως γνωστόν, τα εγχειρίδια της Hayne's είναι τα καλύτερα εγχειρίδια που μπορεί να βρει κανείς, καλύτερα ίσως και από τα εργοστασιακά (όπου υπάρχουν).
---
---